HAND BRAIDED LEATHER CHOKER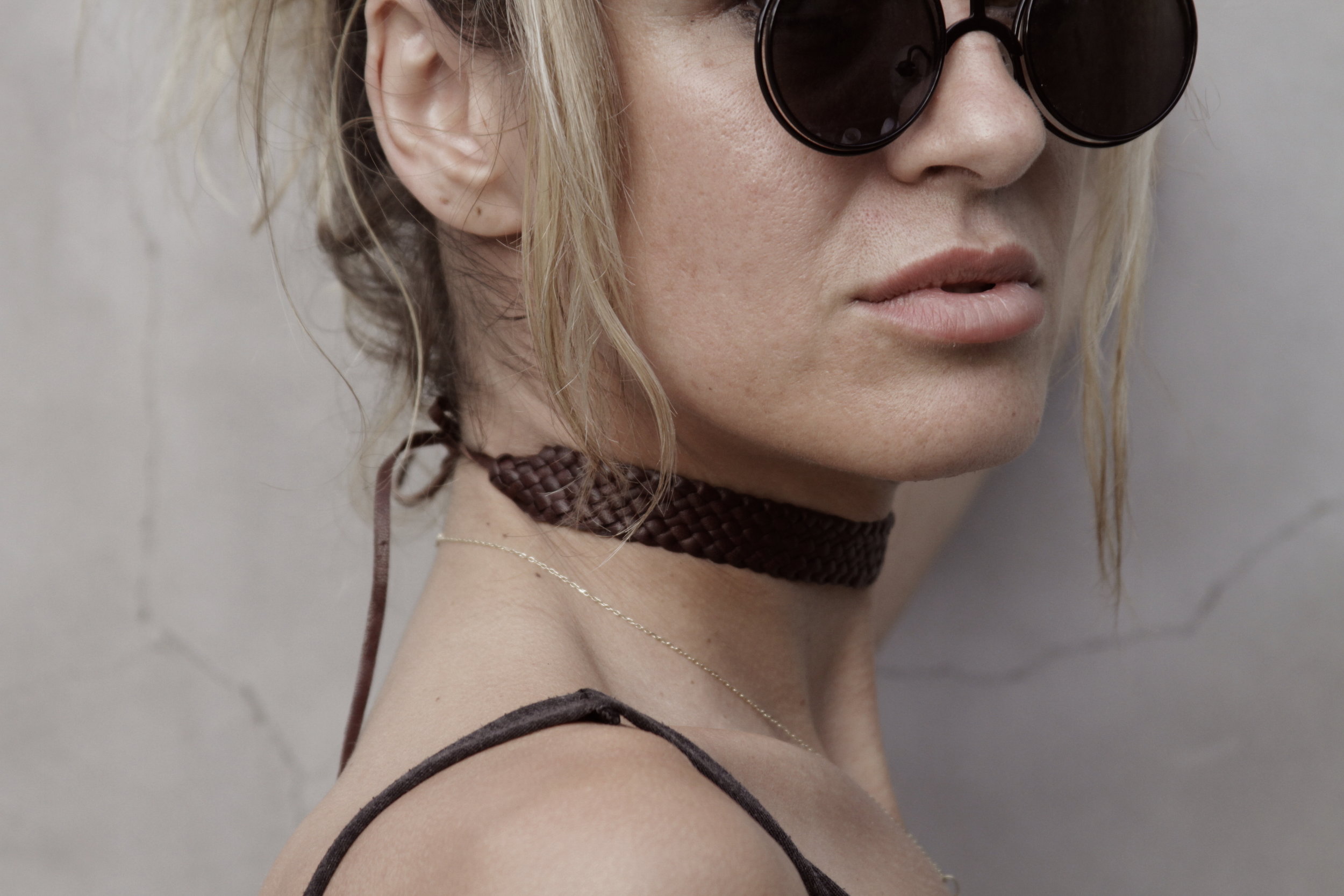 HAND BRAIDED LEATHER CHOKER
This is a hand braided kangaroo leather choker. Leather has been treated with natural bee wax sourced from Campeche, México. Hand dyed with vegetable natural dyes. Pair it with 14k gold chains. Model is wearing it along the 14k Toltec necklace.
Available in 4 different colors. She wears it in dark brown and light brown. Order of colors are shown in the last picture.
Hand made to order in our California studio. Please allow 2 weeks for shipment.